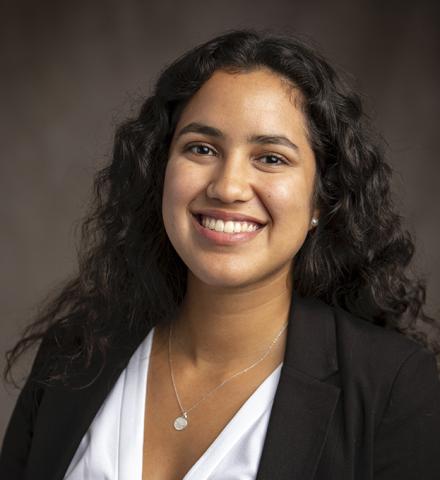 Member for
1 year 9 months

Last Name

Fraticelli-Guzman

Title Program

Graduate Research Assistant

Primary School/Department

Biography

Nina Sara is originally from Dorado, Puerto Rico and completed her degree in Mechanical Engineering from MIT in 2019. During her time there, she had the opportunity to intern at Lockheed Martin Space Systems and the Bose Corporation. She also performed research both in the US and abroad (Portugal!) in the areas of microfluidics and mechanical drug delivery design and immunotherapy, respectively. She completed her Master's in Bioengineering in 2021 here at GT on a project focused on designing a filtration method to purify and concentrate bacteria and viruses. Currently, she is pursuing her Bioengineering PhD with a focus on glaucoma research from a women's health perspective. On campus, she's engaged with the Fellowship of Christian graduate Students (FCGS) and the Latino Organization of Graduate Students (LOGRAS). Nina Sara loves to dance, watch sports, and play volleyball.

Thesis Project Title

Impact of Menopause on Aqueous Outflow and Trabecular Meshwork Stiffness

Thesis Project Description

I am working on assessing the impact menopause, and age of menopause onset, can have on the development of glaucoma by evaluating trabecular meshwork stiffness as well as aqueous humor flow.