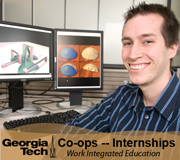 Graduate Co-op/Internship
The Graduate Co-op/Internship program provides graduate students with the opportunity to work with industry and government leaders in their respective areas of study. Eligibility for the program is based on academic achievement at Georgia Tech. Research for master's and doctoral theses may be related to the work assignments, and is jointly supervised by Georgia Tech faculty and company staff.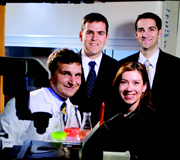 TI:GER
PhD students in this program develop an awareness of innovation processes— particularly as they relate to the business and legal activities necessary to commercialize new technology— and to build skills that will help them succeed whether they remain in a university environment as a researcher or move into an industry setting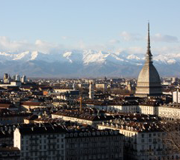 Study Abroad
Georgia Tech offers more than 80 exchange programs and 30 group faculty-led programs, sending 1200+ students abroad each year.  Over 41% of GT students have an international experience by the time they graduate - will you be one of them?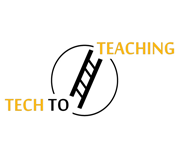 Tech to Teaching Certificate
The higher education pathway of Tech to Teaching is designed to create a flexible pathway for Georgia Tech graduate students to gain excellent preparation for a faculty career in higher education. The program aims to help graduate students develop and improve their teaching skills, explore career options, navigate the academic job search, and become successful teachers in the college classroom.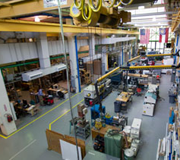 Manufacturing Education Program (MEP) Certificate Program
The Manufacturing Certificate provides students enrolled in the MEP program with the fundamentals of manufacturing science by supporting their graduate education and research objectives. Students pursuing the Certificate develop skills and knowledge in particular disciplines, and couple that with a general understanding of the entire manufacturing enterprise, while also focusing their abilities on working well as part of a multidisciplinary team.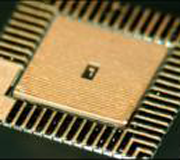 Microelectromechanical (MEMS) Certificate Program
The objective of the program is to provide a means for students interested in this interdisciplinary field a mechanism to obtain a concentration in MEMS and to gain acknowledgement for this achievement.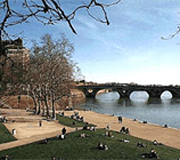 Certificate from the School of Modern Languages
Certificates are available in Chinese, French, German, Japanese, Linguistics, Russian Studies, and Spanish. To receive a certificate in one of these options, students must take 12 semester hours of courses beyond the 2001 course. Students may transfer a maximum of 6 credit hours towards the certificate requirements with the approval of the Director of Undergraduate Studies. All courses counting toward a certificate must be taken on a letter grade basis, and a grade of C or better must be received in each course.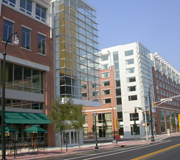 Graduate Business Certificates
The College of Management offers certificates to graduate students in the College of Management's MBA program as well as other Georgia Tech degree programs. Designed to complement your graduate degree, these certificates may be combined with any Georgia Tech graduate degree to provide a secondary set of knowledge. Please note that there are two entrepreneurship certificates. One for MBA students and one for other graduate students. Certificates are offered through the College of Management.